A DIY wreath is a classic way to showcase your decor style and welcome guests to your home.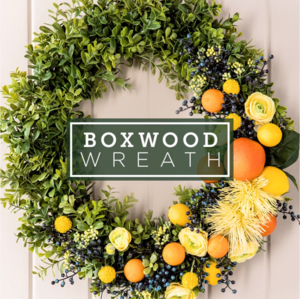 Let a gorgeous wreath accent your home or act as the perfect base for your craft project! Boxwood Wreath features small green leaves and a simple, round shape with a base of dark brown twigs.
Add flowers, faux fruit, ribbon, letters, and more to make a personalized creation you can display on your door or your walls!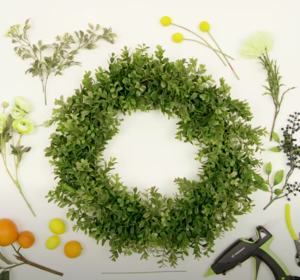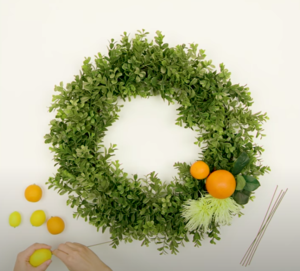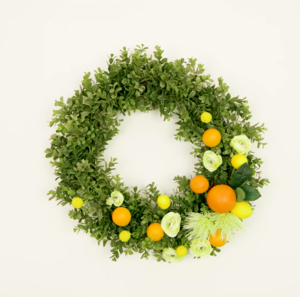 It's okay to break away from the roses and daisies to explore quirky floral options. Create a unique arrangement in your bright home with Yellow Billy Button Spray. Featuring flocked billy button blooms, this charming spray is perfect for display in simple vases, or with larger arrangements. Bloom into beauty!